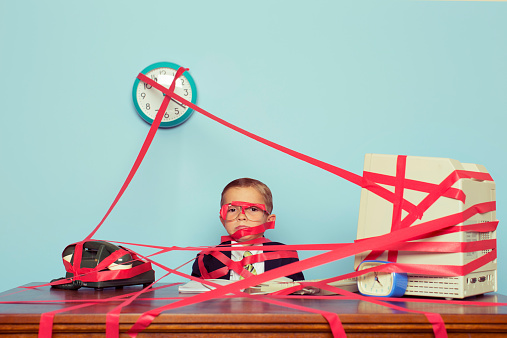 Innovate or die – haven't we all heard this? Add red tapism and innovation in the same sentence, sounds conflicting, right?
Organisations try to live up to "Innovate or die" by trying to become Agile or migrating to cloud services or adopting OKRs, basically moving in the right direction to be able to deliver better and faster. As technology advances exponentially, customers become more demaning, organisations must now be able to quickly respond to market demands in order to compete, which requires agility.
However, trying to be agile in an established, organization with legacy systems and non-agile methods is a big challenge. Untangling teams and systems that have always worked in silos is a big hurdle and the hardest part of any organisational transformation, not to forget the red tape created by outdated processes. Earlier, organisations created processes and procedures to ensure predictable outcomes, to mitigate risks. The processes designed did not have much room for experimentation or agility. But in the current digital landscape, this type of bureaucracy is simply too time consuming and not at all cost-effective.
Most enterprises have standardised tedious approval processes where some of the people approving do not even possess the technical know how to judge or review the matter in question. This ends up in unending rounds of justifying the simplest decision.
Procurement teams also add to the red tapism making it difficult for teams to acquire services and products that can speed up their development. We have all been through this – waiting months to get Slack or JIRA approved. And IT Security will not allow Trello or Google Drive, so go figure!
And then there is the fear of cloud solutions. There is no denying privacy is a major concern when it comes to data and customers want to ensure that the services and products they use, handle their data well. But a cloud solution provider is more likely to have robust, well-configured firewalls and data security practices than an average enterprise, as it is the focus of their business. Keeping in mind that the cost of regulatory compliance will be substantial, but the cost of non-compliance will be higher, is important while choosing cloud service vendors.
To top it all there is the fear of unknown, which is a huge blocker for innovation, it is therefore important to educate and get a buy-in from everyone involved on a transformation journey.
To be able to innovate, enterprises need to deliver end-to-end business value in increments, test and validate results before starting full scale development. Creating a culture of testing and experimentation demands processes and methodologies that support faster delivery of customer-centric value, with constant room for improvement.
Starting off testing a few assumptions that could lead to a potential minimum viable product should not require written approval from legal, compliance, finance, risk management, procurement, etc. Experimenation could be conducted with data masking and that should not entail long winded paperwork such as a detailed risk analysis and architectural artefacts.
Red tapism is a sure shot way to kill creativity which in turn ensures no innovation or improvement.
If organisations really want faster qualitative deliveries, freethinking leaders should not be afraid to rock the corporate boat and cut some slack in terms of obsolete processes and procedures.